Is unconscious bias silently guiding your choice in bikes?
What comes to mind for you when you hear a bike is manufactured in China vs Italy vs America?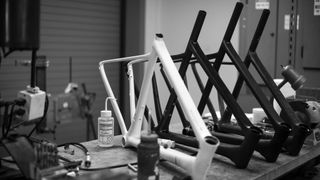 (Image credit: Enve)
For better or worse, I often read the comments. I also have a lot of conversations with a lot of people about bikes. Not only is it the nature of my job but it's something I love to talk about. As I've read those comments, and had those discussions, over the years I've seen a trend of discounting the quality of bikes from certain parts of the world. Typically I brush past it or I respond in subtle ways that change the conversation a little. Recently though I had someone comment on an Instagram discussion saying "that's just another plastic bike from China" and I decided it was time to stop and address this issue.
Often we take ideas as fact without wondering where they come from or why. Do you believe that bikes made in Italy or the US are better than those made in Asia? Have you ever considered why you hold that belief? Is it actually true or are the best bikes in the world made elsewhere?
Where are bikes made and why?
The bike brands that our global team tends to cover overwhelmingly come from Western Europe or the US. However, the bikes that those brands actually sell overwhelmingly come from (or, at least, are manufactured in) East Asia. In fact, since the late '80s, East Asia was even an unnecessarily broad statement. According to Business Wire, as of 2020, nearly "70% of the global mid-to-high-end" bicycle manufacturing took place in Taiwan.
That seems to be shifting a bit though. When discussing it with Adam Miller, owner of Revel Bikes, he described it by saying "Taiwan has the ability to produce excellent carbon bikes, but as costs have increased in Taiwan, the vast majority of carbon bikes are actually manufactured in mainland China or Vietnam, with many of these manufacturing facilities having their headquarters or sales office in Taiwan."
The reasons why East Asia originally became the bike capital of the world are less clear. Cjell Monē, owner of MONē bikes and a man with some expertise in getting bikes produced around the world, has some quotes out there discussing it in terms of shifting exchange rates between the US and Japan. Most people I talked to were less clear. Instead what I heard far more often was similar to what Simon Whiten, owner of UK-based Handsling Bikes, had to say when he matter-of-factly stated "most US and Italian brands manufacturing in carbon are made in China or Taiwan."
Ultimately, the specific reasons why aren't that important. What's important is that it's happening now. It's also important to think about how manual carbon manufacturing still is. Producing a bike component from carbon fibre is not an automated process. It doesn't matter who is making the part, the carbon fibre comes into the building in sheet form and looks a lot like fabric. Skilled craftspeople cut out the necessary pieces, in some instances using a computer-driven laser cutter, and arrange them in a mould by hand. When I toured the Enve facility in the US, the brand said it took, on average, a year of training for one of the employees to gain the knowledge necessary to build wheels. In East Asia, there are far more workers with years of experience already under their belts.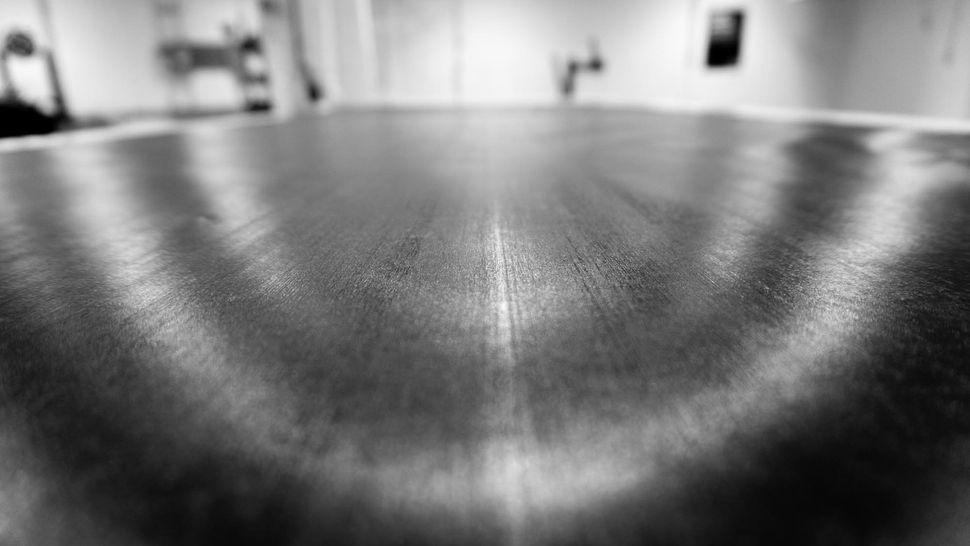 This concentrated abundance of skill also came up in my discussion with Miller. As our conversation ranged through the landscape of carbon manufacturing he gave a great summary saying, "without going down the rabbit hole of the nuances in differences between Asian countries that manufacture bikes, the general sentiment and feeling is that because these countries have so many years of experience making so many different types of bikes and other composite parts, there is no other place in the world with as high of a concentration of expertise for carbon bike development. To me, this seems so simple. And I've seen it time and time again. Extremely high-quality products come out of these factories in Asia, and they are made by people who care deeply for what they do and are treated fairly and paid fairly."
That means if a brand wants to build a new high-end bicycle frame, or part, it has two choices. One option is to design the piece at home then go to Asia and have it built. Upon landing, there will be a vast infrastructure waiting with skilled workers at all levels available to help turn the design into a physical product. It will be working with people who know every trick to both saving money and upping quality and those same people will have contacts they trust to help with every single part of the production and delivery system. As an alternative, the brand could train new craftspeople and build its own infrastructure in its home country.
Given those two scenarios, which option sounds like it would result in a better final product? If your answer was still scepticism with regards to East Asian manufacturing, what are your reasons?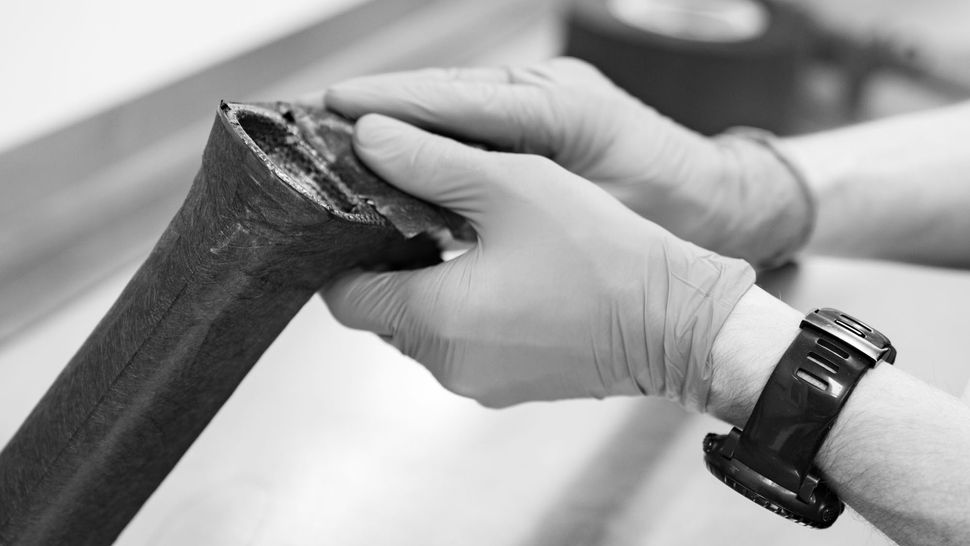 There are real reasons to choose local production
The idea is not that there's no reason to produce products in Western Countries. While most bikes are manufactured in East Asia, there are also companies doing it in the Western world. It's worth exploring why that's happening.
As I looked for that answer, one brand that immediately jumped to my mind was Enve. I've already mentioned them once but they are one of the more unique brands in the world because they've built production locally while also utilising production from across the world. I asked Jake Pantone, VP of Product and Brand why some products come from the US and some from elsewhere and his answer was "We manufacture in Asia. We are part owners of our factory there. We have worked closely together to align techniques and processes for carbon layup and manufacturing. We collaborate on testing as well to ensure the highest quality products we can make. Frankly, manufacturing in Asia isn't really any cheaper than it is here in Ogden (USA). By the time we pay for travel of engineering teams back and forth, shipping, duties, etc… costs are pretty equal, but there is ability to scale there in ways that simply aren't possible in our current footprint with our workforce."
That's a confirmation of what I've already said. The quality is equal but the infrastructure already exists, so why not produce everything overseas? Pantone goes on to say "Our ability to ideate, manufacture, iterate, test, ride, repeat here at ENVE HQ is our largest competitive advantage. It's the reality that we can test more, iterate more, and therefore be at the leading edge of wheel technology most of the time. Having product, R&D, engineering, and manufacturing all under one roof is clutch."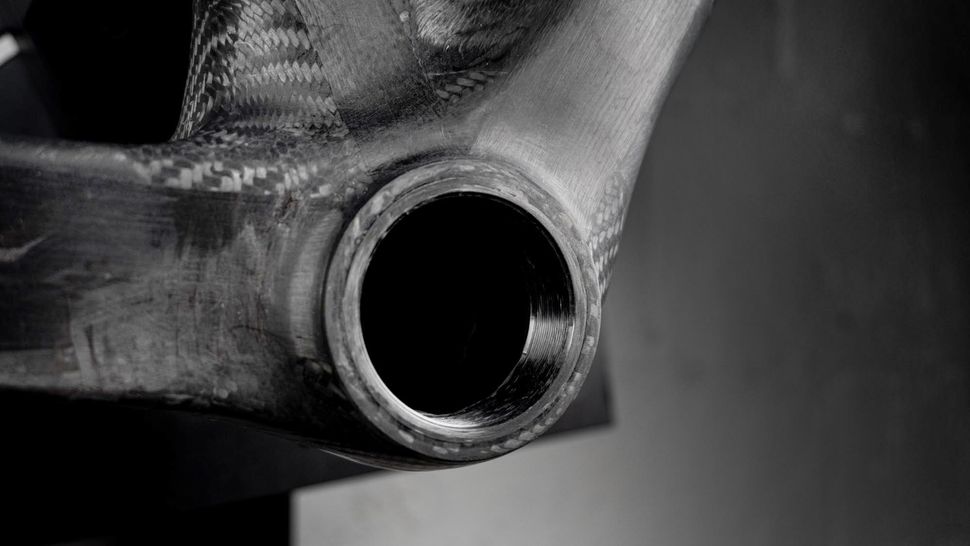 This basic concept is something you see echoed across most brands that choose to manufacture in a local facility. On the Allied bikes website it says "Every day our engineers work alongside our layup techs. Our marketing team circles around the paint booth. Our test lab thrums alongside our production line." You can also see echoes of the concept when Moots says "Prototypes are ridden and raced on the trails, inside the tape and on the roads every month of the year by the very staff that makes your Moots."
What it comes down to is that physical location matters. Not because the quality is different but because interaction at every level of the infrastructure can lead to a bike that is unique. Not everyone can afford a custom bike but if you want a bike that matches the riding you want to do look for a bike designed in a similar location. When we were working on reviews of waterproof jackets, my colleague Will Jones said something along the lines of "If you want a good jacket, look for a company located where there's bad weather." It's the same for a bike. People understand what they live and when Colnago builds a bike in Italy it comes from a deep understanding of what it's like to ride in Italy. If that's what you want, then you should buy a Colnago.
When the design, marketing, and production are all under the same roof in the same location they can more effectively work as a team. The quality might not be any worse when a bike gets put together a world away but the 14-hour time difference, the language barrier, and the lack of true understanding of the final vision limits the possibilities. The best designers will talk to the production people and rely on their knowledge to help create their vision. The design will go back and forth over and over with each part of the team pushing the other to better match the final vision. Prototypes will roll out and everyone in the organisation will test everything over and over in the landscape it's designed for then make changes based on that experience. The whole process leads to a more focused vision but it doesn't mean better quality.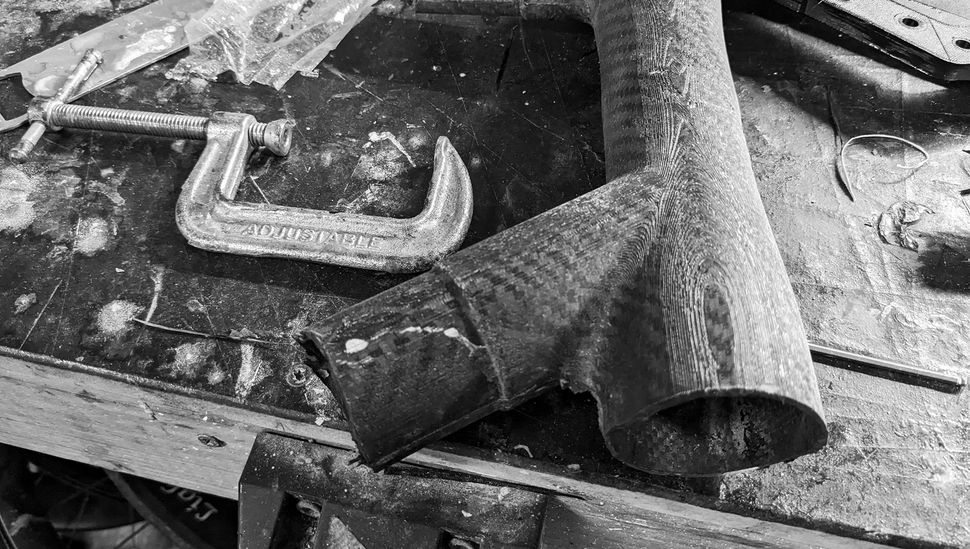 Always question your beliefs
There are very real reasons why most bikes come from East Asia. There are also very real reasons that you might want to choose a bike that doesn't. So why stand on my soapbox and write an article about it? It all comes back to that phrase that set this article in motion, "that's just another plastic bike from China."
Not only does that phrase minimise the blood sweat and tears of every person who worked on that bike but it shows a real lack of understanding and, frankly, it sounds a bit racist. Given the love and passion in this community, I don't think that's what the people reading this want to portray but some of the other common beliefs about price and quality aren't any better reasons.
Whatever your belief might be, what I ask is that you always question your beliefs. Beyond that, I'll leave it to Miller to, again, say it better than me by saying "I think our Western education system and patriotism has instilled a sense of American pride in our culture, and as it relates to making products in different countries, it shouldn't be an either/or situation.
"The constant political rhetoric of American made products being better for our country has been hammered into our brains since we were kids. I can't fault anyone for having strong feelings about Asian made products because of this, but I encourage people to step back and question those feelings. I am so fortunate to get to work with people all over the world every day, and it does make me proud to be an American business that makes things everywhere. It's not that American made or American-designed or Asian made is better or worse, it is simply that if we work together, we can make a better product."

Thank you for reading 5 articles in the past 30 days*
Join now for unlimited access
Enjoy your first month for just £1 / $1 / €1
*Read any 5 articles for free in each 30-day period, this automatically resets
After your trial you will be billed £4.99 $7.99 €5.99 per month, cancel anytime. Or sign up for one year for just £49 $79 €59

Join now for unlimited access
Try your first month for just £1 / $1 / €1
Get The Leadout Newsletter
The latest race content, interviews, features, reviews and expert buying guides, direct to your inbox!
Josh hails from the Pacific Northwest of the United States but would prefer riding through the desert than the rain. He will happily talk for hours about the minutiae of cycling tech but also has an understanding that most people just want things to work. He is a road cyclist at heart and doesn't care much if those roads are paved, dirt, or digital. Although he rarely races, if you ask him to ride from sunrise to sunset the answer will be yes.
Height: 5'9"
Weight: 140 lb.
Rides: Cannondale Topstone Lefty, Cannondale CAAD9, Enve Melee, Look 795 Blade RS, Priority Continuum Onyx